A look at real estate investing basics and how to get started investing in real estate for beginners. We'll answer common real estate questions like what is real estate investing and how to get started investing in real estate.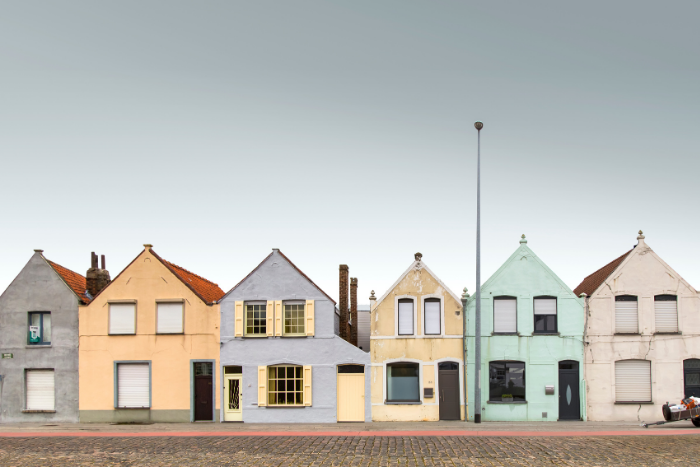 If you're new to real estate, it's probably safe to say it can feel a little overwhelming.
What is real estate investing?
Why do people invest in real estate?
HOW do people buy real estate?
So many questions! And it can feel daunting to find the answers.
If you're just getting started in real estate, or maybe you've heard the concept of investing in real estate but you want to know more, here are the real estate investing basics.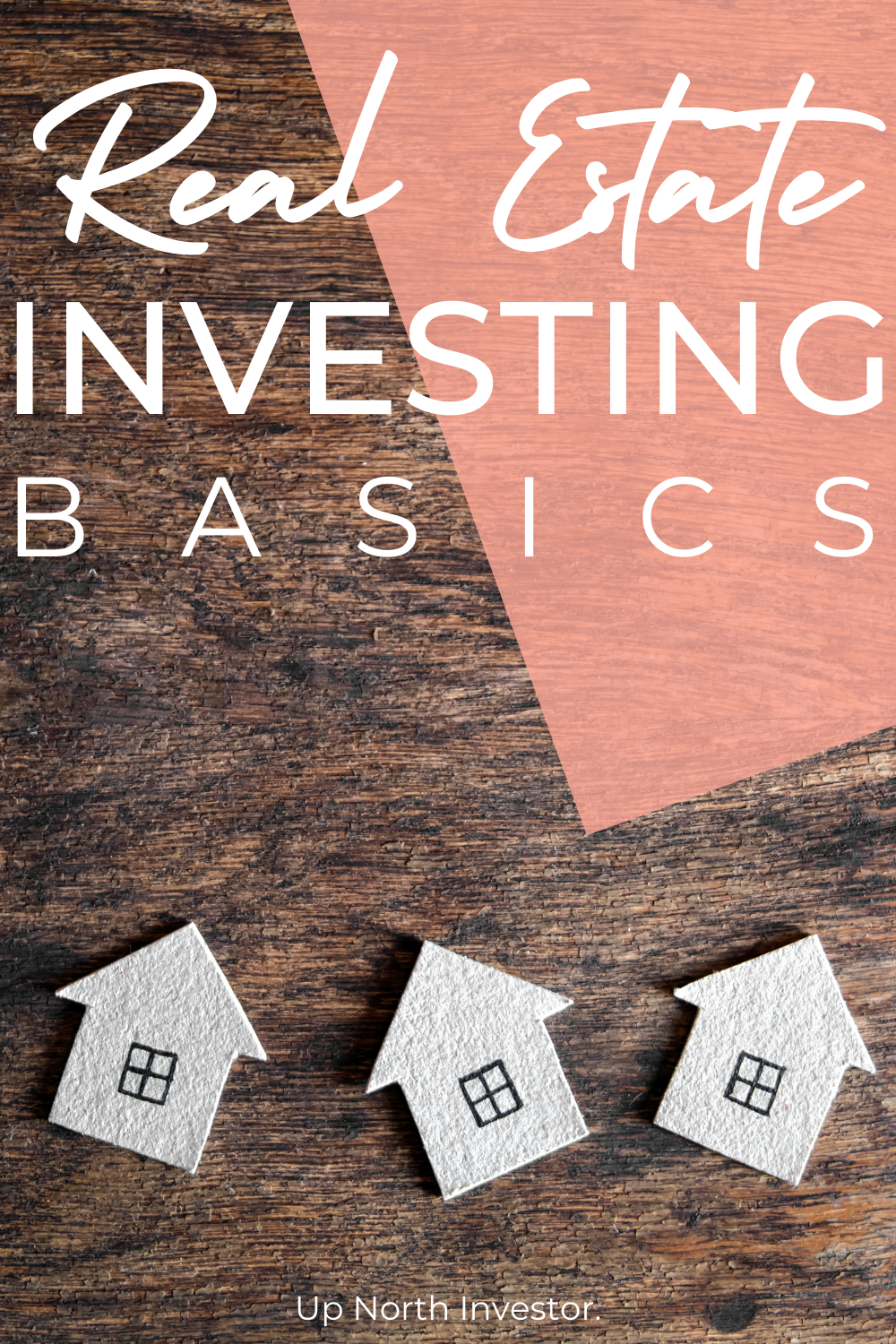 Real Estate Investing Basics | Real Estate Investments 101
What is real estate investing?
Real estate investing describes the buying, owning, renting, managing, and selling of real estate property for profit.
Instead of using buying stocks, mutual funds or other investments in the stock market, real estate investing involves buying property (houses, apartments, commercial buildings, land etc) instead.
Why do people invest in real estate?
If you ask an investor why they choose to invest in real estate, you'll hear many different answers but there are several key reasons why people choose to invest in real estate.
They are:
Cash Flow and Passive Income (if they use the property as a rental.)
Profit Potential (if they buy a house to renovate and flip.)
Appreciation (Real estate general goes up in value over time, meaning you can sell it for more down the road.)
Tax Benefits (The US tax code favors real estate investors and there are lots of tax benefits to take advantage of.)
Diversification (Many investors already have some of their money invested in the stock market. Instead of putting more money into the stock market, real estate allows them to diversify their investments and take advantage of another investing option.)
THEY LOVE IT (Ask any real estate investor and chances are, they're a little bit obsessed. They're hooked and they love everything about the real estate investing game.)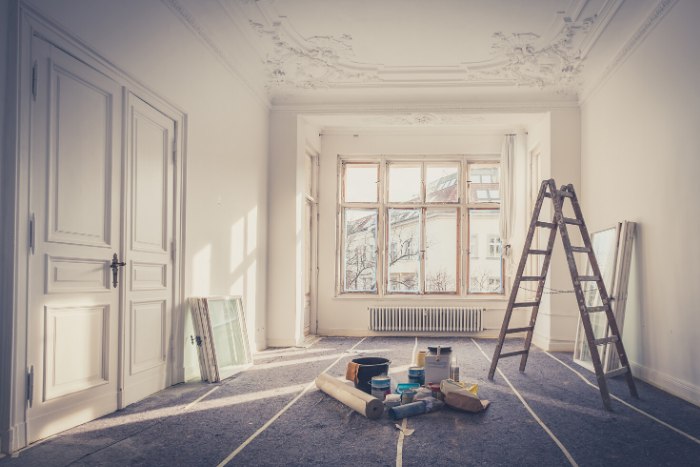 How do people begin investing in real estate?
The obvious, most common way people begin investing in real estate is to save money for a downpayment, find a property, take out a conventional mortgage to buy the property using their money as a downpayment, and go from there.
If the house is a fix and flip, that means the house is likely a fixer upper that will be renovated and then sold for a profit.
If the house will be a rental property, the tenants (that's the people who rent the property) will pay rent to live there, and that rent will be used to pay the mortgage. Any rent surplus beyond the mortgage payment, property management fees, setting some aside for reserves etc is the cash flow that property generates.
A property might rent for $1,000 a month and after the mortgage is paid ($600/mo) and the property management and reserves are paid, the property generates a monthly cashflow of $200/mo. That's $200 per month of passive income (truly passive because the property manager handles everything with the property and tenants), plus the mortgage gets paid (and gets smaller) every month, and the property's value will go up over time (historically, property appreciates over time). There lies the multiple advantages of real estate!
However, the traditional way of buying a house (save for a downpayment, get a mortgage and buy the house) takes a lot of time for most people because saving up for a downpayment is a big task.
What else can people do?
There are many creative ways to finance a real estate property (or finance a "deal" as investors call it), including but not limited to seller financing, self-directed IRAs, private money lenders, hard money lenders and more.
An investing technique called BRRRR (Buy, Rehab, Rent, Refinance, Repeat – here's a fantastic book about the BRRRR process) provides a way for people to get started investing and then basically repeat the process over and over again.
The financing aspect of real estate investing almost always seems the most daunting. Houses are in ample supply! But how do you get money to buy them?
Rest assured that a conventional mortgage from the bank (like you probably used to buy your own house) is only one option for buying real estate.
Yes, it's the way most people get started, but it is not the only way.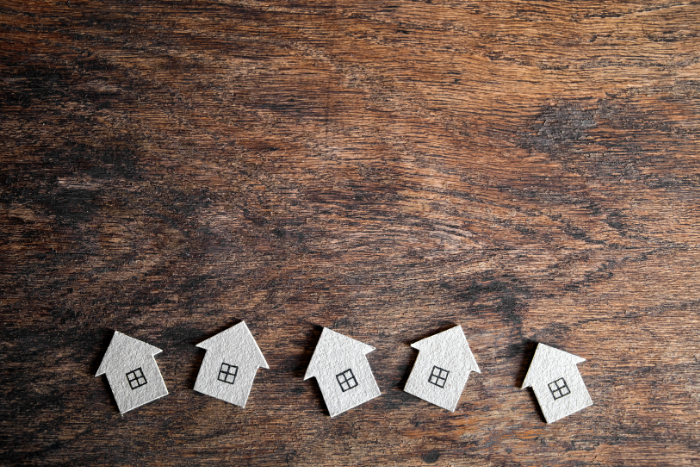 Where do people buy real estate?
Anywhere! You can buy real estate anywhere you want.
It's never been easier to buy real estate in different cities, states, or even countries than the one you currently live in. The internet and the digital world has taken what once used to be a risky choice and made it hardly any different than buying in your own backyard.
Many people get started buying real estate in their own city. That's a good way to start because it feels a little bit safer than starting in a brand new city.
But you don't HAVE to invest only in your own city!
If the housing market isn't suitable for buying investment properties where you live (prices are too high and you can't find good deals etc), you can use the power of the internet to look in cities or states that have more favorable housing markets!
A great book written exactly about this topic is Long Distance Real Estate Investing by David Greene.
I still have questions about buying real estate:
This post is meant to be a simplified, high level introduction to the world of real estate investing basics.
What other questions do you have?
Leave them in the comments section below, or send an email with your questions to us at [email protected] – we would love to hear what other questions you have about getting started in real estate!
– – –
Real estate investing is a time-proven, exciting, and often addicting method of investing that is gaining even more popularity in recent years.
But it can also be intimidating and overwhelming, especially when you're just getting started.
With these real estate investing basics, you can begin to understand what real estate investing is and how it works, as well as the potential it has to work for you.